I didn't think there would be a trip in August, going to the Maldives. It is a trip, but it is actually something that has nothing to do with travel. Just because of the opportunity to travel, I feel the feeling of traveling, and then...
I didn't think there would be a trip in August, going to the Maldives. It is a trip, but it is actually something that has nothing to do with travel. Just because of the opportunity to travel, I feel the feeling of travel, and then I have the feeling of traveling. So, believe me, when everything feels like resorting to words, it's all that wonderful...
Because I did not arrange a trip in August, when I got this unexpected vacation opportunity, I immediately connected the hotline of the travel network and arranged for me to travel this Maldives. Followed by the tour group to travel a lot of times, the company's staff travel is also handed over to the swim, the colleagues' evaluation is the same as mine - "follow the swim, we are assured", so even this trip is very hasty I am still very relieved.
Arrive at Male Airport at 6 o'clock local time. Facing the morning sun, heading for my small island of Canduma. The 50-minute boat ride quickly passed, and after landing on the island, he went straight to the legendary romantic honeymoon room. I travel alone, the reason why I live in this honeymoon room is not my waste, there is no choice. This is a duplex garden villa with upstairs and downstairs facilities. Looking at the soft sofas and pillows, I want to lie down in the past. The furniture in the room is "IKEA home" style, not a palace style design, it is simple, stylish, comfortable and casual. In such a white paradise hut, sitting on the sofa and watching the scenery in a daze is definitely a pleasure.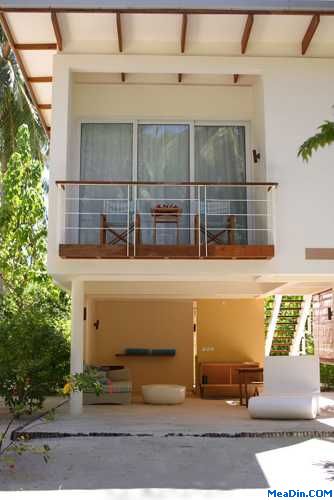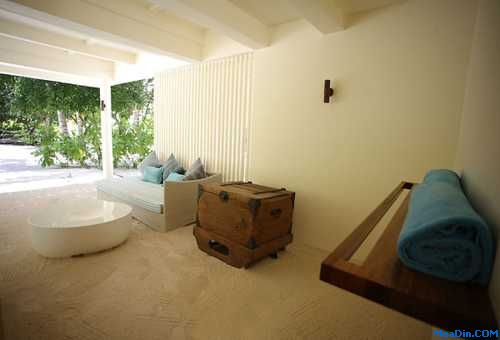 This is the honeymoon room, the hotel will provide all the special services, I began to think that it would be full of roses. As a result, the hotel has prepared some chocolates and cards, which are especially exquisite. When you see it, you know that you have used your heart. This is enough. You don't have to be too exaggerated, otherwise it will be wasted. The room is given six large oranges, two large bottles of drinking water, one box of milk, and tea and coffee.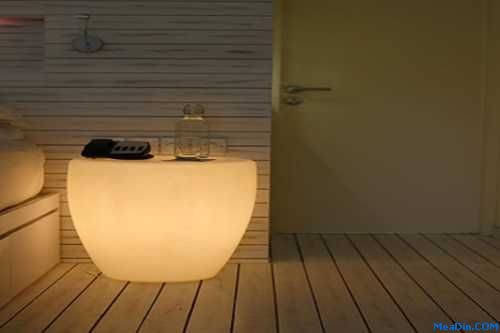 I really like the bedside lamp in the room. I rarely see it on the floor. It can be used as a bedside lamp for a coffee table. The orange color makes the room look very comfortable, and my heart is warmer.
The slogan of Kangduma is "Discover, Experience, Celebrate", "Discovery, Experience, Celebration". Yes, every day can be like a festival, it is the real love of life, will live. Therefore, the lifestyle advocated on Kangma Island is called "Live", which means living in a healthy and self-sufficient manner. So, make a leisurely coffee in the resort room, make a pot of good tea from neighboring Sri Lanka, and have your own toast and squeezed fresh orange juice. This self-sufficient way to make your own food at home is the lifestyle of Kandyma Island. . Of course, the resort will be equipped with the most complete tableware, salt, MSG, pepper and other spices, but there is no chopsticks. I really want to live so leisurely for a few days and taste my own delicious food. However, I only did it once and it was completely ruined. It seems that I am still lazy to lie on the beach and sunbathe, look at that one. Rows of water houses, so I believe that I am really in the Maldives.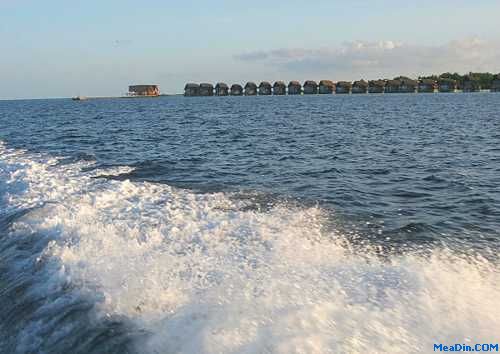 Kandyma Island is a happy island, everything here is relaxed, open, slow-paced. There are 4 bars on the island, which are closer to the civilian route than the bars on other small islands in the Maldives. The bar is low-key, but it allows more people to enjoy the atmosphere at any time. There is also a DJ that can speak Chinese. I also played with him "The Moon Represents My Heart". Because I am very excited, the tone is not very accurate. Besides romance and surprise, I don't know what other words can describe. my mood.
The Deck is the open-air bar that makes me feel nostalgic, on the roof, where you can enjoy the sunset. With a hint of bohemian scent, I lay on a white lazy couch that could collapse, swaying cocktails and feeling the ebb and flow of the Indian Ocean.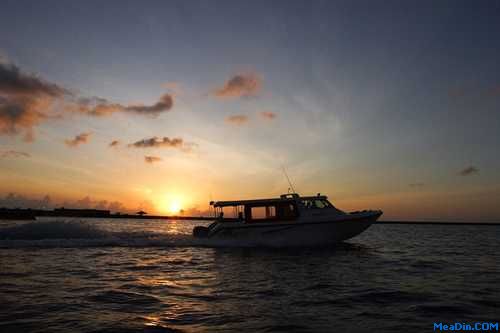 In the Maldives, there is no day-to-day fatigue to get up early and work overtime at night. There is no secret contest to compete for power. There is no such thing as a modern city, and there is no feeling of sadness. The Maldives is so frankly present, no one is living, I can't see the earth's entanglement, some are just pleasing to the eye, beautiful, and only the peace of mind, full of life, no longer doubt the paradise, because everything that is heard and heard is true. The ground is bare in the sky.
Really don't want to leave, just stay here...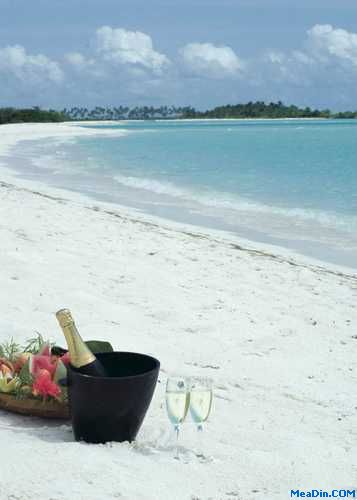 Sea Freight to Russia
Currently we mainly focus on handling the shipment from the ports of Shantou/ Shenzhen/ Guangzhou/ Xiamen/ Shanghai/ Ningbo/ Chongqing to the other ports abroad. As below, you can find the appropriate services that you need.
· Import/ Export shipping services
· Local Logistics
· Warehousing Arrangements and Customs Clearance
· Packing and Transport Insurance
· Air Freight
· Sea Freight
· Door to Door Service
· LCL Consolidation
· Transport , Inland Haulage
· Packing , Crating & Packing Materials
· Customs Clearing & Cross Trade
· Project Cargo
. Insurance

Major service areas: Shantou/ Chenghai /Chaoyang /Chaozhou/Jieyang
Major product scope: Ceramics/Sanitaryware/Toys/Hardware/Clothing/Mechanics/Food/Stainless steel, etc.
If your clients have the purchase orders from the above areas, we are your best choice.

Let's achieve a win-win outcome.

Sea Freight to Russia
Shipping to Russia, Russia Shipping Schedule, Cruises to Russia
Shantou Yi Tong International Freight Forwarding Co.,Ltd , https://www.shantoulogistics.com